This Christmas was definitely different from previous ones...the second one in a row away from my family, but the first with new traditions and new family. My first on the East Coast, but also the first with my husband.
Last night we went over to R's aunt's house and had traditional Ukrainian food. There was also a long discussion of Ukrainian customs. Apparently if you sneeze while at the table on Christmas Eve, next year someone will die. The Ukrainians are so cheerful. ;)
Then we went home, exchanged gifts with each other, and Skyped with my family while they opened their presents. My favorite line of the night: Aidan opened up a board game I gave him, read the cover, and exclaimed "I don't even know what that is!"
This morning we made waffles and relaxed at home, then headed over to the in-laws, where we opened more presents, ate a ton of food, took a walk around the neighborhood, ate more food, and hung out with the whole family. It was interesting; it was my first chance to really talked to R's cousins. I don't have anything in common with them, but they're nice people.
This year was definitely a little sad. I miss Dad so damn much this time of year, and Christmas without Grandma is definitely not okay. But I've learned to anticipate the sadness...it's not fun, but I'll survive.
As for presents, from my mom I got a sweater, pants, two pairs of pajamas, socks, yarn, the Brave DVD, winter boots, and a new silverware set. (Rory exclaimed, "They all match!!") From my nephews, I got a wooden puzzle, gummy worms, and a bottle of shampoo (apparently Aidan saw it in the store, thought the bottle was pretty, and decided to get it for me. Why not?). From my sister, I'll get a wedding photo album, eventually.
From R's sister, we got a sushi making set. :) From his other sister, I got new headphones (desperately needed), and jelly beans. And from R's parents, we got a new TV. Neither of us actually asked for a TV, but we'll take it. :) It's a fancy one, too, apparently you can stream YouTube on it. I was absolutely stunned when we opened it.
And the best present: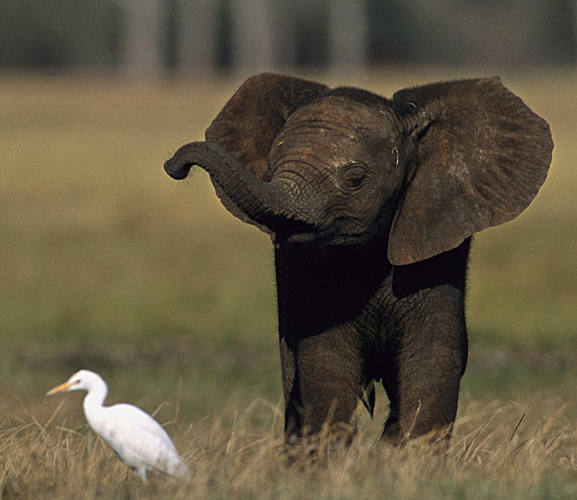 Yes, indeed, I got a baby elephant!
I started asking for one after we watched the film "Born To Be Wild" back in September. It's about orphaned elephants and orangutans, and I completely fell in love with the baby elephants. I've been asking for one for Christmas ever since. It'll fit in the bathtub, no problem!
R, being the wonderful husband he is, obliged. He "adopted" one for me through the World Wildlife Fund, and a get a picture of the elephant and email updates about it. And the best part is that it's a
Borneo Pygmy Elephant
, which is smaller and more adorable than other elephants. It's the best present ever!!!
And now, to sleep. Happy Saturnalia, everyone.